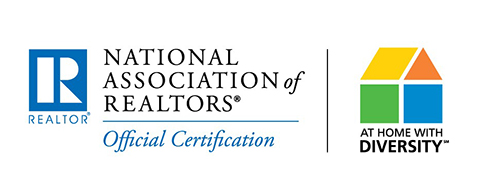 NAR's At Home With Diversity Certification (AHWD)
At Home With Diversity (AHWD) is an NAR certification program designed to present a picture of the changing face of the real estate industry. Since 1998, the At Home With Diversity program has prepared over 20,000 REALTORS® to work effectively with and within today's increasingly diverse pool of homebuyers.
The At Home with Diversity course is a 6 to 7-hour class that can be taken online or in person and addresses the topics of diversity, fair housing and business planning development. After successfully completing the course, REALTORS® are eligible to apply for the official AHWD certification, which conveys to clients they're working with a dynamic real estate professional with expertise that transcends cultural barriers.
ALWAYS AVAILABLE ONLINE - Click HERE for more information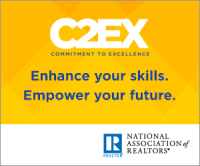 NAR's Commitment to Excellence Endorsement (C2EX)

A FREE online learning module and resource for all REALTORS®!
A C2EX endorsement shows that you have made a commitment to excellence as a REALTOR®.
CLICK HERE FOR MORE INFO.
The National Association of REALTORS® and its affiliated Institutes, Societies, and Councils provide a wide-range of programs and services that help members increase their skills, proficiency, and knowledge. Designations and certifications acknowledging experience and expertise in various real estate sectors are awarded by NAR and each affiliated group upon completion of required courses.