Kane County Housing Market Statistics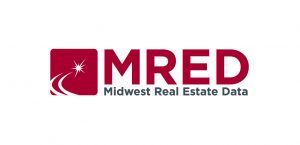 Closed listings spike as new listings, listings under contract rebound
Closed residential listings in MRED's network jumped 55% compared to last week's numbers. The 3,444 closed properties during the week of Sept. 14 also represented a 27% year-over-year increase.
This spike occurred in the same period that saw listings under contract and new residential listings show week-over-week increases for the first time in a month. Both these metrics also topped their 2019 counterparts while the nearly 4,000 open houses during the past week were the most in the last three months.
National Housing Statistics
NAR Weekly Housing Market Monitor
NAR Research compiles the latest housing market data in this weekly monitor, based on what REALTORS® are seeing in their market, mortgage data, jobless claims, foot traffic, and the latest home sales numbers.
Click
HERE
to see the latest report
Housing Stats and Analysis from NAR's Research Experts
Click
HERE
for the latest reports
NAR's Chief Economist - Lawrence Yun
July 2020 Existing and Pending Home Sales
Release Date:  August 31, 2020